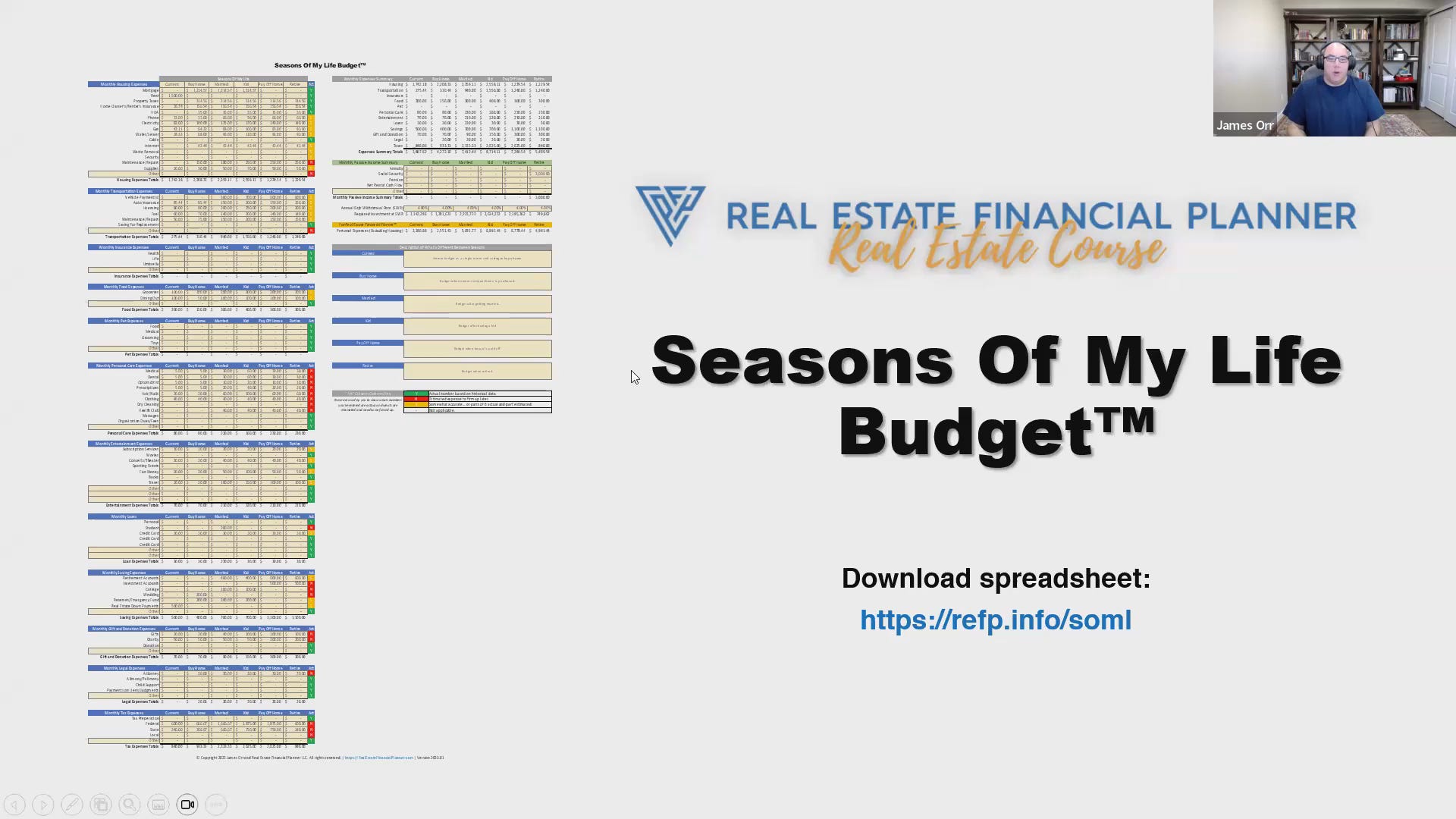 Helping Clients See Their Future
⬇️ New Spreadsheet Download
Part of what I believe we should be doing as professionals serving real estate investors is helping our clients gain clarity around seeing the future.
We often do this in several ways. Here are a couple of very common examples:
Showing them how buying rental properties can help grow their net worth and provide cash flow.

Showing them how buying a home can remove a major expense (housing payment) from inflation risks.
Today, I will share with you a spreadsheet and video I made for real estate investors that helps them better see and understand their own futures by allowing them to create multiple budgets for the different seasons of their lives.
This is something one could sit down with a client and help them look at buying/selling an owner-occupant property and/or rental properties.
I call the spreadsheet the Seasons Of My Life Budget™ spreadsheet. It easily allows anyone to create a budget for their current situation and up to 5 additional seasons of their life (buying a house, selling a house, getting married, having a kid, getting a divorce, getting re-married, etc).
Spreadsheet Download
Download the latest version of the Seasons Of My Life Budget™ spreadsheet below.
Watch with a 7-day free trial
Subscribe to Serving Real Estate Investors to watch this video and get 7 days of free access to the full post archives.