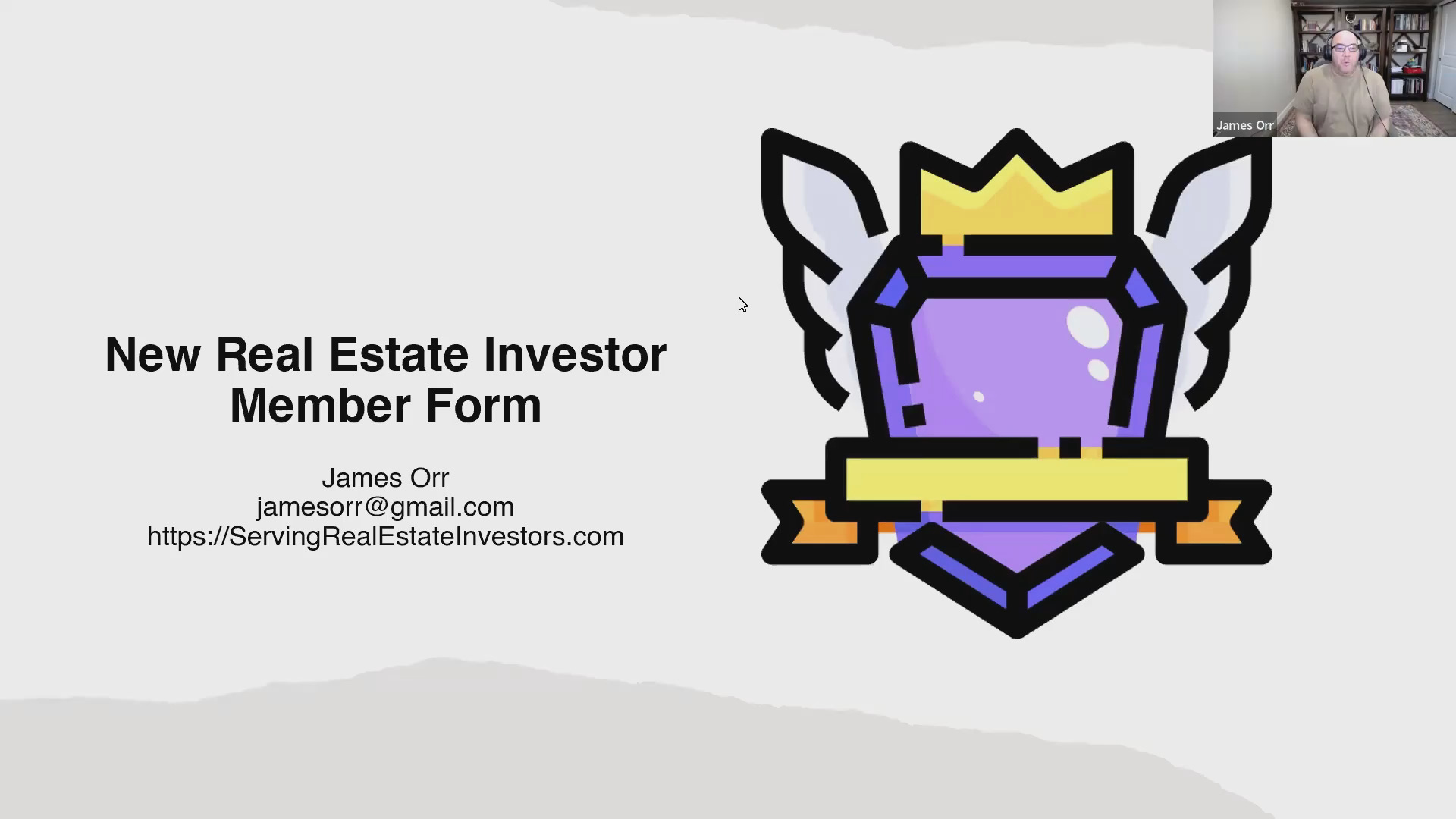 New Real Estate Investor Member Form
Class Recording and Template
The following is an AI-generated summary of what is in the video:
The presentation above is about a new real estate investor member form, which is used to collect information from new members. The form is designed to gather information about the interests of new members, as well as their potential as clients. The presenter goes through the different questions on the form, explaining the reasoning behind each one and how the form is designed to help the group better understand its members.
The form includes questions about classes that the new member would like to see taught, as well as their interest in becoming a client. The presenter discusses the importance of not asking inappropriate questions, such as how much money someone makes or how many properties they own, and emphasizes the need to create a safe and welcoming environment for all members of the group.
Throughout the presentation, the presenter shares insights into the design of the form, including the use of questions to help identify potential clients and the importance of building a sense of community within the group. The presenter also discusses the importance of being open and transparent with members while also respecting their privacy.
Overall, the presentation is an informative and insightful look at the design of a new member form for a real estate investment group, providing valuable insights for anyone looking to build a similar form for their own group or organization.
Template
Watch with a 7-day free trial
Subscribe to Serving Real Estate Investors to watch this video and get 7 days of free access to the full post archives.