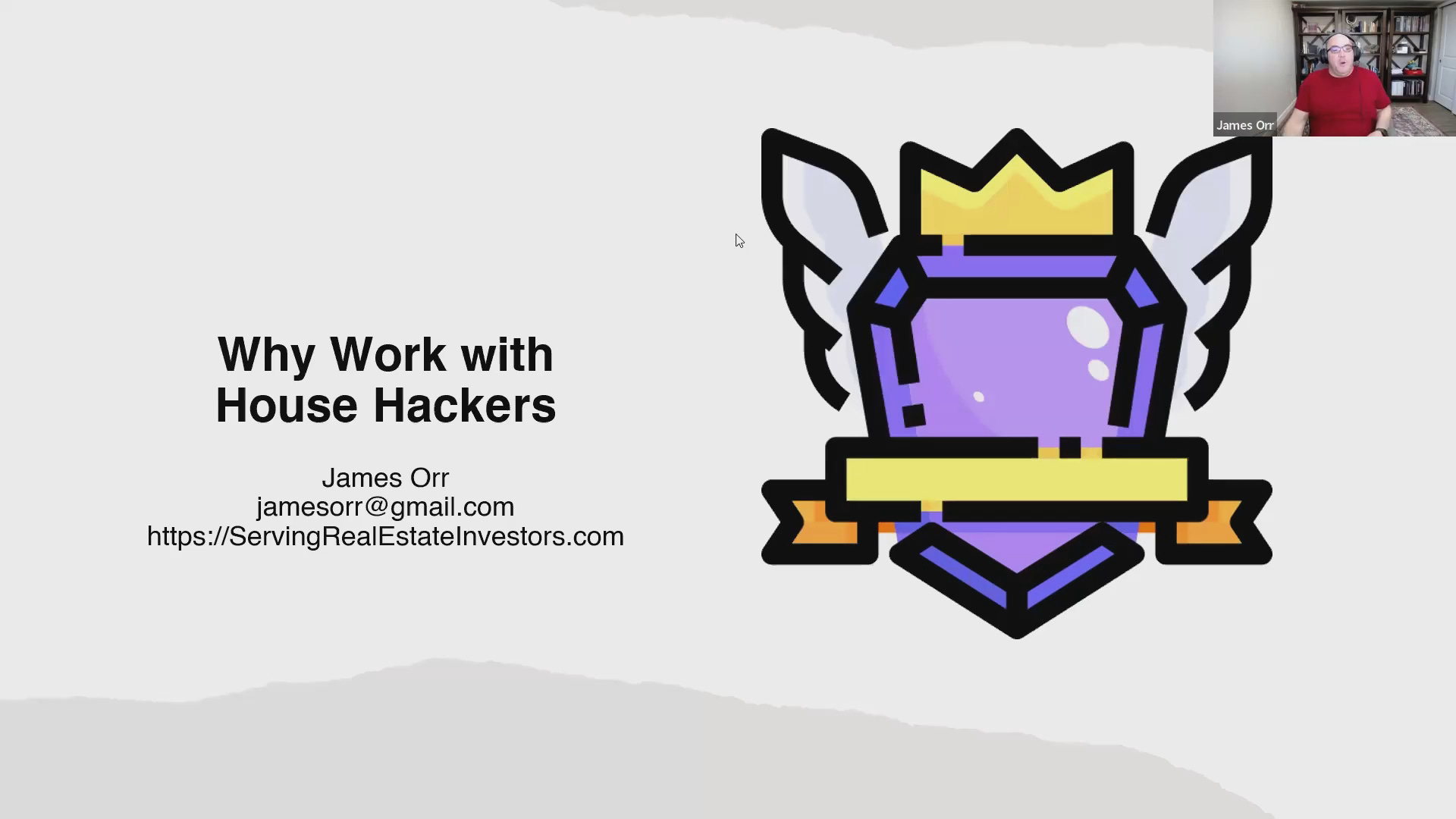 Why Work with House Hackers
Class Recording
The following is an AI-generated summary of what is in the video:
James Orr discusses the topic of house hacking.

House hacking involves buying properties and renting out part of it to offset the cost of living in the property.

Examples of house hacking include duplexes, triplexes, fourplexes, nonconforming duplexes, and short-term rentals.

Pros of working …
Watch with a 7-day free trial
Subscribe to Serving Real Estate Investors to watch this video and get 7 days of free access to the full post archives.